[16 August 2012]&nbsp
Biolive 10years party - video flyer (CH)&nbsp
[15 August 2012]&nbsp
Biolive 10 years !!&nbsp
Biolive 10 years birthday
Live
ASLAK (biolive) / CH
ELECTRYPNOSE (2to6) day & night live acts / CH
HYPERFREQUENCIES (mandala) / F
FLEGMA (tesseractstudio) / SRB
DJs
intro by MIZOO (ultimae / biolive) CH & VJ IKAR (teratone) / F
ANIMAL (feel free) / CH
ATWALPA (nutek – fractal) / CH
ASTRO-BOY & SHOW / CH
DVX (biolive) CH
HEINZ (plusquam) / CH
HYPERFREQUENCIES (mandala) / F
LEFTY & MUBAREK (Black Forest Samsara) / DE
LIPST (biolive) / CH
LOGIC WAVE (totem) / CH
MARCO (biolive) / CH
REM (tesseractstudio – dream & fly) / F
SCHAYA (42) / CH
SOLARIS (fractal) / CH
SINSAN (pitch) & SHOW / CH
WINDKIND (fractal) / CH
YAN (digital native) / CH
Deco
VISUAL ATMOSPHERE :
IV-3D (Biolive) / CH
LIPST (Biolive) / CH
EYE CATCHER :
NATARAJA (feel free) / CH
XAMARU/ F
PERFORMANCE :
PYRO SURPRISES BY Hanibal & Lipst
TECHNICAL :
Stage light, Sound and Multicolor Laser by IMPACT-VISION.CH
Location Complexe 3d
Route de Courgenay 110
CH-Porrentruy / Jura
- Mainfloor oudoor
- Prog Floor Indoor
Entry fee 30CHF / 25Euros
Tweeter
[11 August 2012]&nbsp
Hadra festival 2011 video&nbsp
T-vision will be there for 2012 edition
Tweeter
[24 July 2012]&nbsp
freaks machine video 2012 : mizoo vs ikar&nbsp
Video par Remy Lucas electroremy.free.fr
Line-up : Para Halu (Psylife Music), Middle Mode (TesseracT Studio, Psyberpunk (Shaman Electro Records, Drollkoppz (Panzar Production), Mizoo (Ultimae / Teratone), Rizbo (StereOrganic), Sangohan (Hadra Records / Free Spirit), Sismo (Lunarmouth / Tori Records), Dharma (Lunarmouth / Tori records), Psychophonic (Lunarmouth / Tori records), Gao Gao (Lunarmouth), L'Oeil Magique "Metallic Diamond", Psygana Invasion ( teratone / Lunarmouth), Lunarpeople & Friends, Nataraja (Feelfree), Ikar (Teratone), Otakai (Lunarmouth / z-clothing)
Tweeter
[22 July 2012]&nbsp
freaks machine 2012 photo&nbsp
Remy Lucas have just released beautiful photography of last Freaks machine party 2012. At 6am, a big storm arrived but the party was still alive after few minutes. One of the best edition of Lunarmouth crew, big up !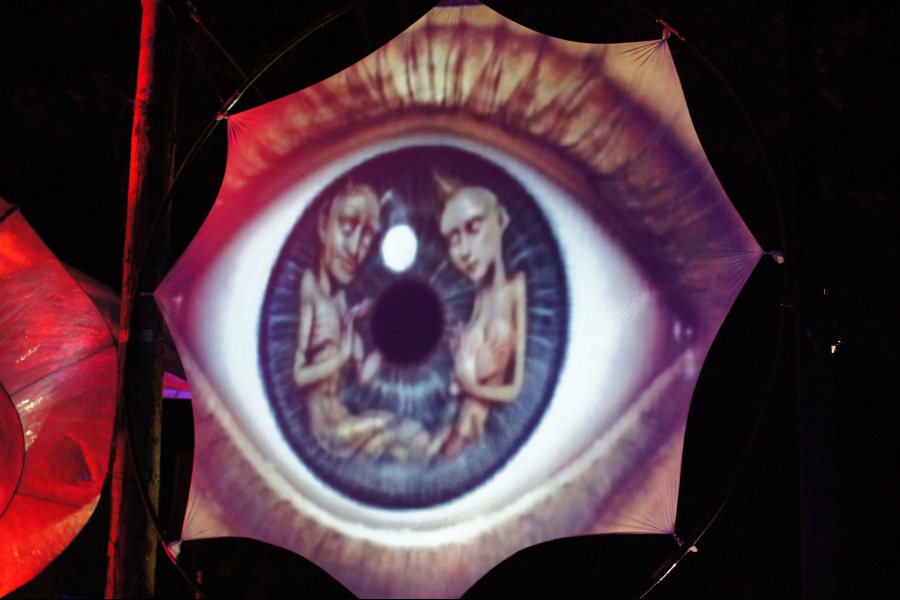 Tweeter